Lift The Bar
Membership platform for fitness e-learning startup
user interface design

user experience design

site build

maintenance
Lift The Bar are an online education platform for Personal Trainers, Health Professionals and experts in the field of health, fitness and business.
We worked with Lift The Bar to integrate their content within a single membership website and build out advanced features to support their 1000+ users.
colour palette
Lift The Bar utilise a bright red accent with black and white throughout their website to bring an element of fun to a serious subject.
Migration and Integration
We were asked to design and build an e-learning and membership platform that showcased all of Lift The Bar's content including over 35 courses, 100+ podcasts, downloadable content and 80+ webinars.
We helped LTB navigate the transition to a new digital platform by collating their large collection of content from across a wide range of platforms and mapping it to one central website and database.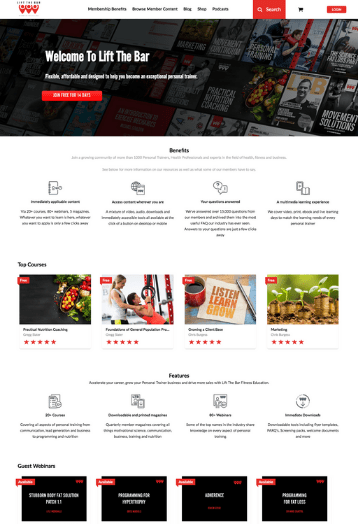 User experience
The LTB website utilises hover pop-ups and scrolling horizontal bars to allow for an improved user experience whilst navigating large amounts of content.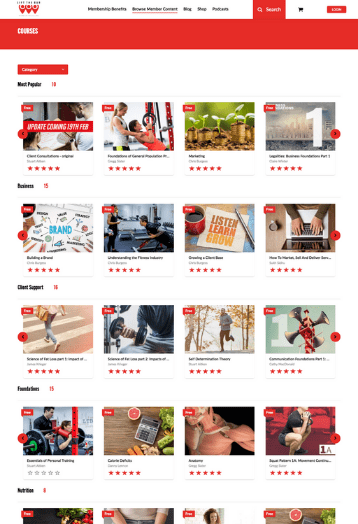 Platform integrations
The LTB platform previously required upload of content manually from multiple sources. We integrated the new site with the API of a number of different platforms to allow automatic upload of content as it was created.
To improve user experience we integrated LTB search with Algolia instant search API allowing users to perform rapid keyword searches across all content.
Got questions?
GenUp Digital make it possible for health and fitness experts, entrepreneurs and brands to transform their ideas into digital platforms and online businesses that people love. Get in touch!
Continue reading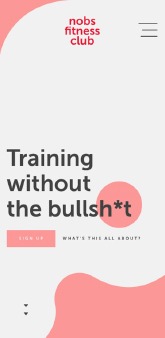 Nobs Fitness Club
Strategy, branding, UX and design and web development. A health and fitness membership site for millenials by Instagram influencer, Lucy Mountain.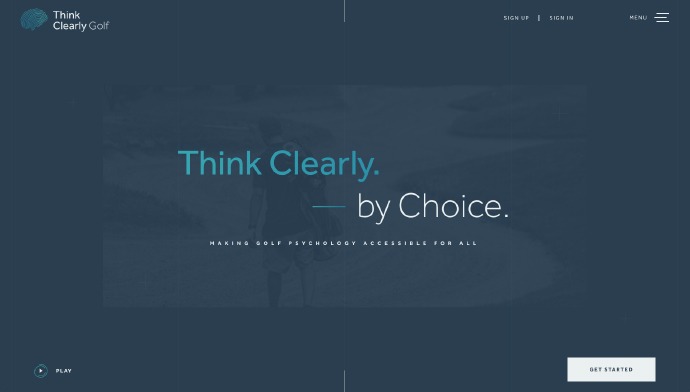 Think Clearly Golf
Strategy, branding, UX and design and web development. An e-learning membership platform delivering Sports Psychology to amateur and pro golfers.